MONDAY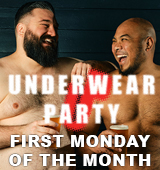 Monday is our no-event day (except Underwear Party, monthly, first Monday _ see below for details). We're here for you when nearly every other bar in town is closed. Friendly vibe, cheap jugs, free pool & great tunes. Easy.
PIZZA DEALS & CHEAP JUGS
Bar open 5pm-late.
*1st Monday of month no public bar (Underwear Party)
TUESDAY:
HOOCHIE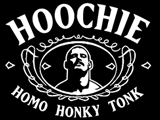 Step into Melbourne's very own homo-honky-tonk for good times and quality tunes. Get a feed with our pizza and parma deals thanks to Billy's Pizza, grab a cue and join the friendliest pool comp in town (7.30pm) or just pull up a stool and shoot the breeze. Yee-haw.
Bar open 5pm-11pm. Free entry.
WEDNESDAY:
TRIVIAL HIRSUTE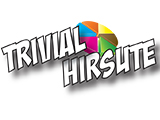 Trivial Hirsute, the cheekiest night at the Laird, brings all the boys to the yard every Wednesday night! Come take the trivial low road with host Dean Arcuri in this no morals team orientated game show where everyone's a winner.
*THE MOLES ARE AT IT AGAIN! Due to popular demand, Game On Mole is back for the summer break! From 27th Dec to 31st Jan, we'll be setting up a couple of gaming consoles and inviting you to play off against each other in a multitude of new and classic titles.
Cheap jugs plus 'Pub Grub' Pizza and Parma specials thanks to Billy's Pizza.
Bar open 5pm. Games from 8pm. Free entry
THURSDAY:
SPIT AND POLISH

Spit And Polish is possibly one of the longest running weekly leather and fetish nights in the world. Dark beats, buzz cuts & boot shine create to the cruisy atmosphere, and the strict dress code ensures an intimate, open & comfortable environment for those passionate about the lifestyle they have chosen. For everyone else, Nuggets Bar and the Beer Garden are open all night with no dress code.
Spit And Polish dress code: at least one major piece of leather or rubber/neoprene gear (e.g. vest, shirt, chaps, jacket) or FULL armed forces/emergency services uniform.
Click HERE to view dress code.
Nuggets Bar open 5pm-late. Spit N Polish 9:30pm-late.
FRIDAY:
BUMPER BAR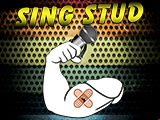 Pull up to the Bumper Bar and cruise your way into the weekend with DJ's Jayson Leahy and Jason Conti.
Happy Hours to 8-9pm with $3 pots of all tap beers and cider.
Bar open 5pm. DJ's 9pm-late. Free entry.
SATURDAY:
SATURDAY BEAT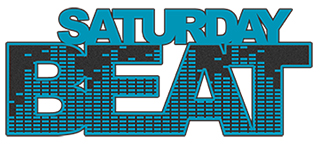 Saturday nights march to the beat of a different drum. No bangin' music (unless it's one of our awesome special events), a kicked back vibe in a masculine and friendly atmosphere. On the second Saturday of the month, the Laird plays host to Vice - a night for gear lovers and all men wanting to delve in to the darker side of life. The fourth Saturday of the month sees the big & friendly guys from Vic Bears take over for their long-running Den Night with BBQ's, karaoke, games nights, competitions and more. Saturday Beat: A place for men.
Bar open 5pm. Free entry excl. special events
SUNDAY:
SUMMER SOCIAL

It's Sunday. It's summer. You're hot. Don't sweat it – The Laird has you covered. Groove day away in the Beer Garden with DJ's Papa Tom, Peter McNamara, Jayson Leahy and guests.
Happy-Hour? Nah, we're serving up Happy-All-Day realness with $5 Furphy Ale or Coldstream Pear Cider stubbies and $10 Club Tropicana cocktails thanks to 42 Below Vodka.
Get your fill of hot meat from the BBQ from our 2018 hosts: Melbourne Spikers Volleyball, Laird Leatherman 2017, Melbourne Surge Water Polo and Melbourne Wranglers Wrestling Club.
It's the perfect recipe for long and lazy Sundays in the Beer Garden. Bottoms up.
FIRST MONDAY:
UNDERWEAR PARTY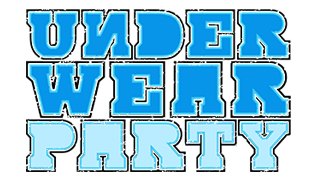 Our Underwear Party is well known for being as social as it is sexy, with guys taking the chance to strip down to the bear minimum & enjoy the cruisey atmosphere. Throw on your favourite, boxers, briefs, jockstrap or Y-fronts as we throw the best underwear party in town! And if you're a little bit shy, just imagine that everyone's naked! Male underwear only. Appropriate footwear must be worn at all times.
Doors open 8.30pm-midnight. No public bar. $10 entry includes cloak facilities.
Click HERE for The Laird's ticketing page.
SECOND SATURDAY:
VICE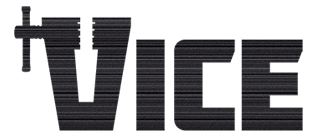 Monthly gear night - click here for more.
FOURTH SATURDAY:
XXLAIRD - Bear Night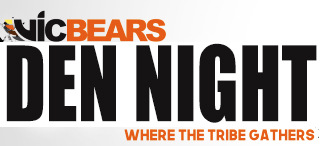 Slip into something more comfortable with XXLAIRD, the perfect fit for bears, chasers and the bear-curious. Sweet-as-honey pop, vocal house and retro tunes by DJ David Virgona (Love machine, Popsicle). Random drink specials 8pm 'til midnight.
Doors open 5pm. XXLAIRD from 8pm. Free entry.
*Check calendar for special events.