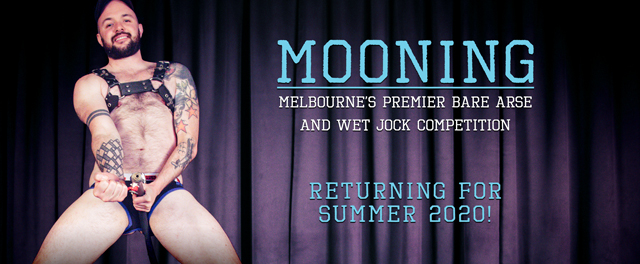 One of the longest running fundraisers around, Mooning has raised in excess of $200,000 for HIV/AIDS related charities in its 20-plus year history. Mooning is presented annually by The Laird in conjunction with Thorne Harbour Health and their hard working volunteers. Hosted by Dean Arcuri, Mooning is a fun, cheap and cheeky event.
We are pleased to announce that Mooning 2019 raised over $6,500 with 100% of monies going to the David Williams Fund! Thanks to everyone who helped make it another success.
In 2019 all contestants received a gift bag including products from The Groomed Man Co. Mannhaus and Thorne Harbour Health.