Our events
| | |
TUESDAY:
WEDNESDAY:
TRIVIA, TUNES AND TRASHY MUSIC VIDEOS
TRIVIAL HIRSUTE WILL RETURN FROM SUMMER BREAK 11TH FEBRUARY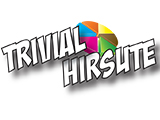 TRIVIAL HIRSUTE
Take the trivial low-road with Dean Arcuri and his no-morals team-oriented game show. That's right! Expect low standards and even lower morals as Dean delves deep into the seedy world of Pop Culture where teams can win amazingly pathetic prizes, free drinks and street cred.
Bar open 5pm. Trivia from 8pm. $2 shooters all night. Free entry
*GAME ON MOLES! We're challenging all you moles to some pub-player action. Each Wednesday in December & January we'll be setting up a couple of gaming consoles and inviting you to play off against each other in a multitude of new and classic titles. See banner on front page for more details…
THURSDAY:
SPIT N POLISH

Spit N Polish is possibly one of the longest running weekly leather and fetish nights in the world. Dark beats, buzz cuts & boot shine create to the cruisy atmosphere, and the strict dress code ensures an intimate, open & comfortable environment for those passionate about the lifestyle they have chosen. For everyone else, Nuggets Bar and the Beer Garden are open all night with no dress code.
Spit N Polish dress code: at least one major piece of leather or rubber/neoprene gear (e.g. vest, shirt, chaps, jacket) or FULL armed forces/emergency services uniform.
Nuggets Bar open 5pm-late. Spit N Polish 9:30pm-late.
FRIDAY:
TORQUE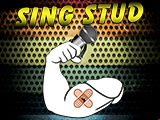 "Hey Jono have you seen my leopard print shirt?" "Your face is a Leopard skin shirt". "C'mon man, we gotta get to Torque, it's 2x1 drinks tonight, I'm on the decks at 8pm and the place is gonna be bustling".
Lads put down your coconut water, brush your beards out, throw on some funky threads and shuffle down to Torque! Every Friday ThatFahriGuy and his DJ mates (yes he actually has some... who knew?!) will be bringing you the techy-est sultry tunes to get your weekend started (or end it in a hangover before it even started!!)
Bar open 5pm-late. 2 for 1 drink specials 8-10pm. Free entry.
SATURDAY:
SATURDAY BEAT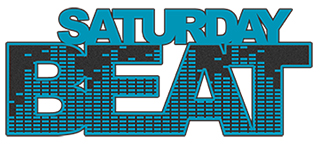 Saturday nights march to the beat of a different drum. No bangin' music (unless it's one of our awesome special events), a kicked back vibe in a masculine and friendly atmosphere. On the second Saturday of the month, the Laird plays host to Vice - a night for gear lovers and all men wanting to delve in to the darker side of life. The fourth Saturday of the month sees the big & friendly guys from Vic Bears take over for their long-running Den Night with BBQ's, karaoke, games nights, competitions and more. Saturday Beat: A place for men.
Bar open 5pm. Free entry excl. special events (see calendar)
SUNDAY:
SUNDAY SOCIAL

A big day out and home by 10? It's possible thanks to The Sunday Social. With our house DJ's playing great tunes and the classic Laird BBQ, it's a cheap & cheerful afternoon.
Bar open 4pm-late. Free entry. BBQ from 6pm (gold coin donation required for BBQ).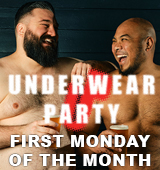 Monday is our no-event day (except Underwear Party and Sing Stud — see below). We're here for you when nearly every other bar in town is closed. Friendly vibe, cheap jugs, free pool & great tunes. Easy.
PIZZA DEALS & CHEAP JUGS
Bar open 5pm-late.
*1st Monday of month no public bar (Underwear Party)
FIRST MONDAY:
UNDERWEAR PARTY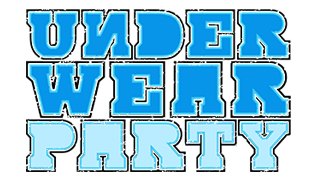 Our Underwear Party is well known for being as social as it is sexy, with guys taking the chance to strip down to the bear minimum & enjoy the cruisey atmosphere. Throw on your favourite, boxers, briefs, jockstrap or Y-fronts as we throw the best underwear party in town! And if you're a little bit shy, just imagine that everyone's naked! Male underwear only. Appropriate footwear must be worn at all times.
Doors open 8.30pm-midnight. No public bar. $10 entry includes cloak facilities.
| | |
| --- | --- |
| February | Swimsuit Edition (no board shorts) |
| August | Jock Edition* (official AWOL event) |
| November | Melbourne Cup Eve* |
*These are ticketed events and generally sell out with no door sales on the night.
SECOND SATURDAY:
VICE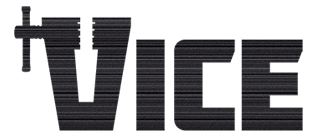 Monthly gear night - click here for more.
FOURTH SATURDAY:
VICBEARS DEN NIGHT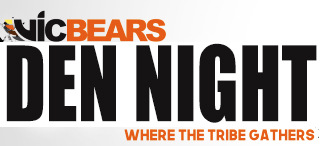 VicBears welcome you to their monthly Den Night. This is your chance to get cosy with the friendliest furries around. VicBears Den Nights play host to some great events, such as Bearaoke and Boxing Day Bears. In 2011 the guys introduced Paw Play, their first ever night for gamers, with X-BOX, PlayStation & Nintendo Wii being played well into the night. The guys also put on a great BBQ in the warmer months. Go to www.vicbears.org.au for more Den Night info.
Bar open 5pm-late.