About our events
| | |
TUESDAY:
POOL COMP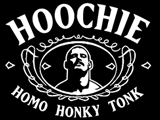 The Lairds' Pool Comp is probably one of the friendliest in town, where guys can compete in a professional rules comp, with a relaxed not-too-serious vibe. The competition sized table (it's bloody huge!) sits beautifully in our arena-style Pool Room. With classic rock & pop tunes plus cheap jugs all night, it's a great mid-week night out.
Bar open 5pm-late. Pool comp starts at 7:30pm. $5 pool comp entry.
WEDNESDAY:
TRIVIA, TUNES AND TRASHY MUSIC VIDEOS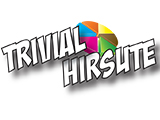 TRIVIAL HIRSUTE (except fifth Wednesday)
Take the trivial low-road with Dean Arcuri and his no-morals team-oriented game show. That's right! Expect low standards and even lower morals as Dean delves deep into the seedy world of Pop Culture where teams can win amazingly pathetic prizes, free drinks and street cred.
Bar open 5pm. Trivia from 8pm. $2 shooters all night. Free entry
THURSDAY:
SPIT N POLISH

Spit N Polish is possibly one of the longest running weekly leather and fetish nights in the world. Dark beats, buzz cuts & boot shine create to the cruisy atmosphere, and the strict dress code ensures an intimate, open & comfortable environment for those passionate about the lifestyle they have chosen. For everyone else, Nuggets Bar and the Beer Garden are open all night with no dress code.
Spit N Polish dress code: at least one major piece of leather or rubber/neoprene gear (e.g. vest, shirt, chaps, jacket) or FULL armed forces/emergency services uniform.
Nuggets Bar open 5pm-late. Spit N Polish 9:30pm-late.
FRIDAY:
THE COCK PEN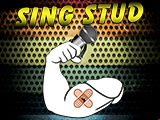 Put down the phone. Pick up at the pub. The Cock Pen is for guys who want to catch up with other guys - face to face. Music matters. Papa Tom, Kam Shafaati & Courtney Marson. Music to make you tap your feet. Maybe get off your seat. Maybe put your hands up in the air. Shy? Have a Cock Shot. It's 5 bucks worth of feel-good. You can do it all night. Fridays… The way it used to be… but a whole lot cruisier.
Bar open 5pm-late. The Cock Pen kicks off at 9pm.
SATURDAY:
SATURDAY BEAT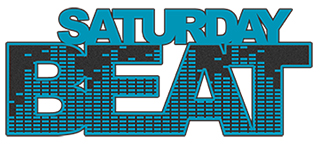 Saturday nights march to the beat of a different drum. No bangin' music (unless it's one of our awesome special events), a kicked back vibe in a masculine and friendly atmosphere. On the second Saturday of the month, the Laird plays host to Melbourne Leather Men Pub Nights where the MLM crew present different themed fetish nights and all men are welcome to delve in to the darker side of life. The fourth Saturday of the month sees the big & friendly guys from Vic Bears take over for their long-running Den Night with BBQ's, karaoke, games nights, competitions and more. Saturday Beat: A place for men.
Bar open 5pm. Free entry excl. special events (see calendar)
SUNDAY:
THE SUNDAY SOCIAL

A big day out and home by 10? It's possible thanks to The Sunday Social. With great tunes by Charles & Spanky and the classic Laird BBQ, it's a cheap & cheerful afternoon. You want more? How about a chance to win stuff? Welcome to the latest in Sunday afternoon silliness. Drinks purchased from 4pm til just before the final draw will get you a shot at winning. Will it be a slab of beer? Free pizza? Porn? Something stupid? There's only one way to find out…
Bar open 4pm-late. Free entry.
BBQ from 6pm (gold coin donation required for BBQ).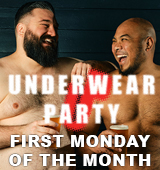 Monday is our no-event day (except Underwear Party and Sing Stud — see below). We're here for you when nearly every other bar in town is closed. Friendly vibe, cheap jugs, free pool & great tunes. Easy.
PIZZA DEALS & CHEAP JUGS
Bar open 5pm-late.
FIRST MONDAY:
UNDERWEAR PARTY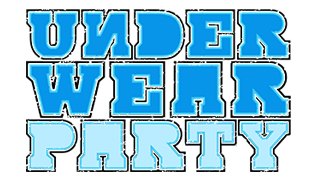 Our Underwear Party is well known for being as social as it is sexy, with guys taking the chance to strip down to the bear minimum & enjoy the cruisey atmosphere. Throw on your favourite, boxers, briefs, jockstrap or Y-fronts as we throw the best underwear party in town! And if yo're a little bit shy, there's a free shot of schnapps on arrival. Male underwear only. Appropriate footwear must be worn at all times.
Bar open 5pm-late. Underwear Party 8.30pm-late. $10 entry includes cloak facilities.
| | |
| --- | --- |
| February | Speedo Edition (no board shorts) |
| August | Jock Edition* (official AWOL event) |
| November | Melbourne Cup Eve* |
*These are ticketed events and generally sell out with no door sales on the night.
SECOND SATURDAY:
MELBOURNE LEATHER MEN PUB NIGHT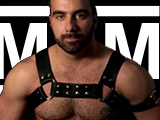 Melbourne Leather Men meet on the 2nd Saturday of each month for a night at the pub. Pub Nights are an opportunity for leather men, their partners, friends and admirers, to socialise with other men who share a similar interest towards leather and its lifestyle. MLM Pub Nights are great for newcomers and experienced leather men alike. In March and August, MLM Pub Nights play host to the Code Black parties. Go to www.melbourneleathermen.com.au for more info
Bar open 5pm-late. MLM Pub Night from 10pm.
Dress: Leather, uniform & casual.
FOURTH SATURDAY:
VICBEARS DEN NIGHT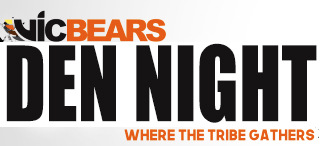 VicBears welcome you to their monthly Den Night. This is your chance to get cosy with the friendliest furries around. VicBears Den Nights play host to some great events, such as Bearaoke and Boxing Day Bears. In 2011 the guys introduced Paw Play, their first ever night for gamers, with X-BOX, PlayStation & Nintendo Wii being played well into the night. The guys also put on a great BBQ in the warmer months. Go to www.vicbears.org.au for more Den Night info.
Bar open 5pm-late.